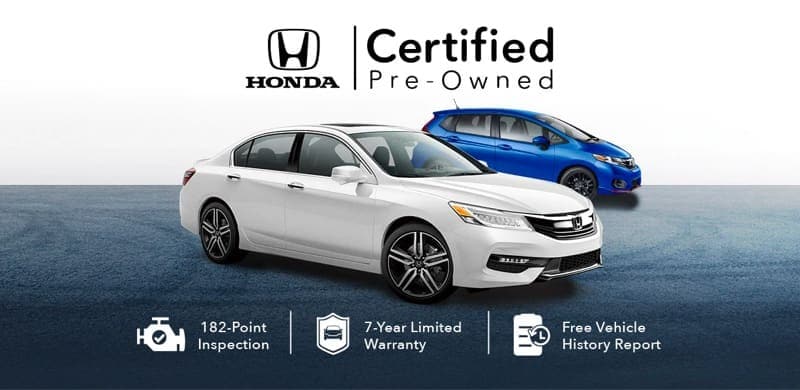 Certified Pre-Owned
Nothing compares to the quality of a Honda. No other program comes close.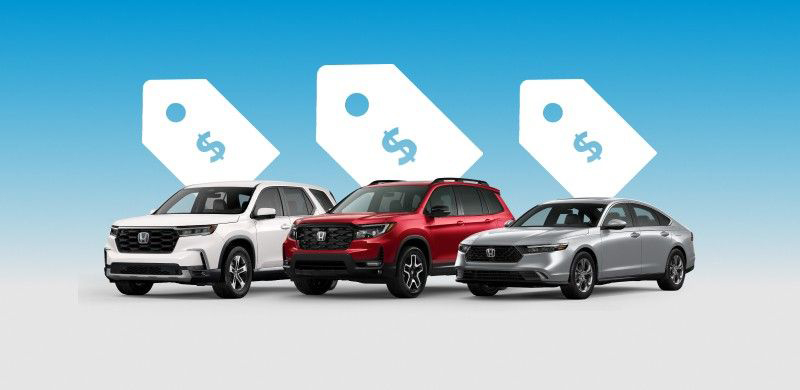 Sell / Trade Your Vehicle
Our Reviews
Sanjida was so nice and helpful and very communicative. I'm so happy I had her to walk me through the car buying process.
Fantastic customer service
Rabi Khan was very informative gave me different options I could consider. Thoroughly explained each option. He made it easy for me to make what I believe was the best choice for me. He truly is a gentleman. I will definitely recommend him to to my family and friends.
The garage Opened on time. The men approached the vehicle were professional, smiled & expedite the vehicles. Good service. No complaints.
Honda of valley stream is a good and professional place to take your car, the service is excellent.
Thank you Jessica Waters. when I came into Honda I was nervous didn't know if it was a good time in purchasing a new car but you made it so simple you did all the work lol and you pick what was best for me Honda CRV 2019 well let's say Im so in love with my new vehicle it meets every one of my needs thank you
All workers were clear about expectations and walked me through the experience. I would return.
Thank you for your service I will be recommending everyone to you Happy Holidays to you and your family
Sanjida at Honda really helped so much. She gave me my first car and found deals for me to be able to even get my car, and made my family and I feel so welcome to be apart of the Honda family. Every time I have an issue she's so helpful and ready for me to come in. I leased my first 2021 Honda accord and will be back again next year to get my next Honda. She's always been super helpful and does her best to satisfy my needs. Highly recommend when going to Honda at valley stream to ask for sanjida!
Working with Sanjida was an absolute pleasure! Sanjida is extremely patient, I never felt pressured to make a decision, and most importantly, a professional - who knows the car business inside and out. The buying process of my Honda Accord Sport took about a couple weeks because the car wasn't in stock due to the chip shortage (to be expected with most dealerships). The best part Sanjida stayed in touch with me the entire time which only made the buying experience even more enjoyable. I highly recommend you talk to Sanjida if you are considering buying a new or previously owned automobile.
Purchased a 2022 Honda Civic from Sanjida and j love it ! She gave me an amazing deal. Be sure to see her for your next vehicle !
Sanjida made it easy and super quick for my family and I.
We never had an issue with the company or with the employees, the sweetest and funnest employee (sanjida) always fulfilling our needs and concerns. My family and I truly recommend the service from Honda, we're happy that we're part of the Honda family!!
Good with time and very professional workers why a bag of chips cost 1.25 lol
Jessica was a very good professional salesperson. She made us feel very secure with the purchase of our car. I would recommend her and Honda of Valley Stream to anyone with pride. Jessica was very patient and understanding from beginning to end.
I'm so happy that Honda worked with me so I was able to get my car. I would recommend your dealership to anyone who asked. Thank you again.
The experience at Honda valley stream was pleasant. The staff was kind and always attentive.
Good location.Friendly workers.excellent services.doing so perfectly.and completly finished.I want to come again for next.
I was in and out in a short time. Got my car wash as well. Really appreciate that.
very great service. will definitely be coming back! rich did an amazing job and was very helpful. nothing like other places!
Always very pleasant and professional everyone is very attentive and gets the job done! Great
I like that I can purchase parts across the street. It's also close to my house.

Welcome to Honda of Valley Stream
When you choose this dealership, you choose a lifelong partnership with your dealer. We are committed to helping you find the right vehicle for you as well as preserving the performance, safety, reliability, and long-term value of your vehicle purchase. You can count on this dealership for an opulent service experience from the moment you enter our showroom. Visit us today at 164 E Sunrise Hwy our seasoned professionals are ready to answer any questions you may have.
This dealership strives to provide the best vehicles and service possible to the dealership area. Our experienced sales and service staff is available to help you find and maintain your next vehicle. Visit our showroom today and let us help you find your dream vehicle!
Get Directions To Honda of Valley Stream