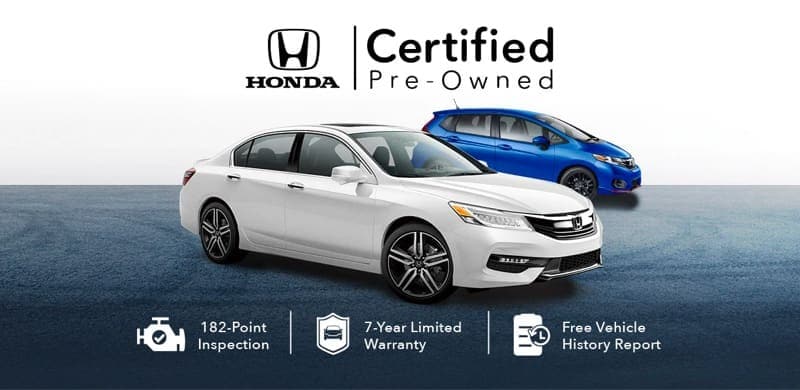 Certified Pre-Owned
Nothing compares to the quality of a Honda. No other program comes close.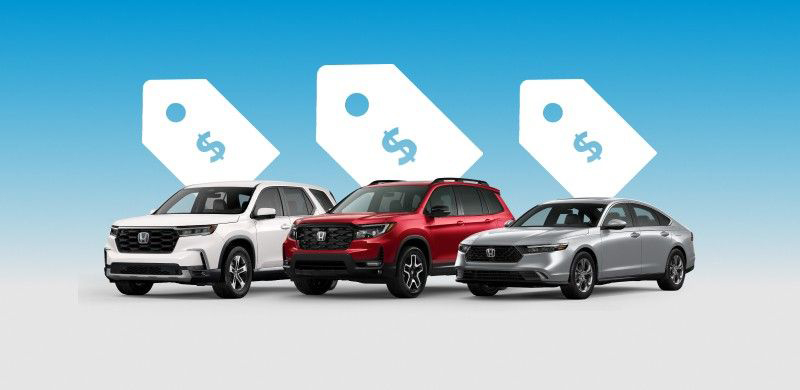 Sell / Trade Your Vehicle
Our Reviews
Nice team, help with the process and gives information fir customer to understand. Helpful team
I actually arrived at the shop late but the reps were very polite and made the process very smoothly. I brought in my car for an oil change.
Everyone was extremely pleasant and the wait time was even less than what I had been told.
Had a strange knocking noise. Issue was resolved
Communication was key. Joseph assisted me with all of my questions. Very polite and patient.
Been a loyal customer for some years now. Customer service is excellent & very welcoming. Will be back for another vehicle.
Excellent customer and maintenance service.
Good service from knowledgeable, courteous workers in a clean, comfortable and honest shop. Will be returning.
" It's not about what's best for me; it's about you, says David." David is a customer-oriented seller; he focuses on helping the buyer making the best decision, not pushing the customer to buy! I appreciate David for his unwavering support throughout the process.
I've been going to them for years. They are professional, courteous, and do a great job on my vehicles. The waiting area is nice and clean and spacious. I've never had a bad experience.
Great customer service! Friendly and informative staff! Highly recommended to buy any vehicle at this dealership!
It nice to be seen at your appointment time. Everyone is friendly and pleasant. Checkout is quick and easy.
Thank you Honda of Valley Stream, Service advisor very knowledgeable very nice, I will definitely keep bringing my car,
Great place to bring your car for a needed service, and will give you recommendation what service your car needed as soon as possible.
Jose was very helpful as made purchasing our 2nd suv super easy. We had to wait on the document of ownership before they could have handed the keys over but he delivered on his promise that it won't take more than 1 week. They even help us with the insurance for both suv. Thank you Jose.
the service was excellent thank u
Well efficient service department and staff. Spacious waiting area. Much better than other Honda service department I have been to in the past.
I have dealt with Paul Goldstein in the past. He is honest, efficient and trustworthy. I was given everything promised. I hope to deal with Honda of Valley Stream in the future.
Service was excellent we did not experience any inconvenience. The car was ready exactly when they said it would be ready
I got great service there, big thumbs up 👍 👌 👏 😀

Welcome to Honda of Valley Stream
When you choose this dealership, you choose a lifelong partnership with your dealer. We are committed to helping you find the right vehicle for you as well as preserving the performance, safety, reliability, and long-term value of your vehicle purchase. You can count on this dealership for an opulent service experience from the moment you enter our showroom. Visit us today at 164 E Sunrise Hwy our seasoned professionals are ready to answer any questions you may have.
This dealership strives to provide the best vehicles and service possible to the dealership area. Our experienced sales and service staff is available to help you find and maintain your next vehicle. Visit our showroom today and let us help you find your dream vehicle!
Get Directions To Honda of Valley Stream