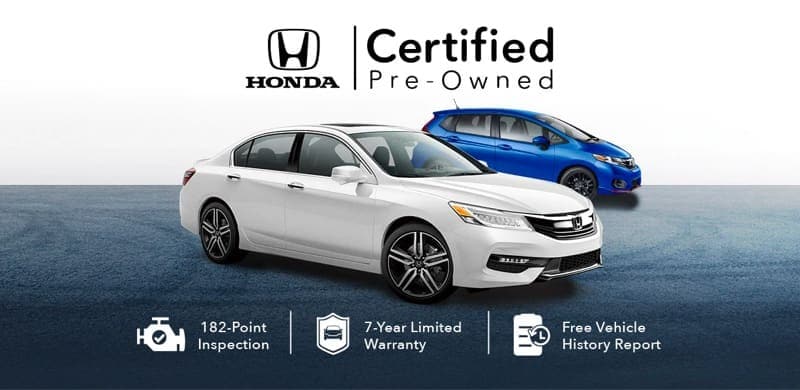 Certified Pre-Owned
Nothing compares to the quality of a Honda. No other program comes close.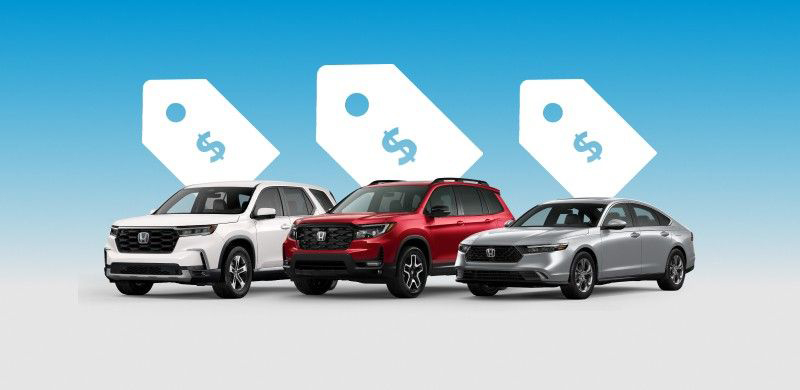 Sell / Trade Your Vehicle
Our Reviews
Great service . They get you ouT in a responsible time. However, they changed their policy on appointments and did not inform the customers. So alot of people was turned away. Not fair!
Their process of checking you in is very organized. They explain everything to you. Friendly.
From the minute I walked in the door everyone was amazing. I was greeted by a friendly receptionist and my salesperson Amrin was also there to greet me and was really knowledgeable and informative and didn't keep me there long as was the finance person Brittany terrific. This is by far my best experience at any Honda Dealer! I will be a Honda of Valley Stream customer for any future cars! No long waits and everyone gets the job done fast! I took business cards for Amrin and Brittany and will be handing them out to family and friends.
Gary was amazing and helped me get into a new lease. It was a very smoothed transition. Thank you very much!! I appreciate the work that he does and how great he is with his customers.
I'm a regular customer great.service as always since 2008. Planning to return soon
Kinko was a professional and a gentleman. he made the whole process a wonderful experience ,all other dealerships proved to be a nightmare ! I have been trying to purchase this car since 2020 at a reasonable price and finally after 3 years was finally successful !thank you
They listened to what I wanted and didn't try to sell me anything I did not want or need
Clean, very pleasant atmosphere; people working there from the men that greet you and take down the information about your car, right up to the cashiers, and everyone else you encounter in between, are very friendly and exceptionally helpful.
I think the service process is simple and the quality of the service is good.
Kind service advisors. They're Willing to work around your schedule. Service was great as usual
Service Check in with Briana was very professional yet personal. Briana made the experience enjoyable
Valley steam has been helpful to me and so many of my friends and family I highly recommend this dealership
Ms Anaih Harrison was the most professional and efficient dealer I dealt with. She kept in contact with me, and was very diligent in updating me on the vehicle arriving at the site.
Great service. Sale person was courteous and professional. He made feel welcome and appreciated. Extremely proud to purchase my car at Honda Valley Stream
After dealing with some unsavory dealers it was a breath of fresh air when we walked into Honda of valley stream! My mom and I came here on a Wednesday and found a low mileage 2020 CRV. The salesman Jose was a pleasure to work with, absolutely no pressure at all. We picked the CRV up on Friday and we were in and out in 15 minutes. The entire process took just over an hour for both days. The price included the certified Honda warranty which was a great bonus! Make sure you go see Jose, he's the best!
Quick & easy, sales rep. Moe was pleasant & helpful. Definitely go back in 3 yrs. Got me a honda white hrv sport 2024. Love it
Easy to schedule Always keep me informed of things Quality work Clean comfortable dealership Very organized
The service was excellent and they took care of my car immediately. I am very pleased.
Excellent Customer service.
This was my first time at this location and I found it clean and there are professional and nice employees in the service department. I'm satisfied of the work done on my Odyssey
He is very friendly and explains things slowly and well. I really liked the frequent updates on the progress of work.
Friendly very professional clean that s my opinion you asked me and I'm finished
Always huts the mark when I bring my car for service. Car is serviced in a timely fashion.

Welcome to Honda of Valley Stream
When you choose this dealership, you choose a lifelong partnership with your dealer. We are committed to helping you find the right vehicle for you as well as preserving the performance, safety, reliability, and long-term value of your vehicle purchase. You can count on this dealership for an opulent service experience from the moment you enter our showroom. Visit us today at 164 E Sunrise Hwy our seasoned professionals are ready to answer any questions you may have.
This dealership strives to provide the best vehicles and service possible to the dealership area. Our experienced sales and service staff is available to help you find and maintain your next vehicle. Visit our showroom today and let us help you find your dream vehicle!
Get Directions To Honda of Valley Stream